Proper Miniature Schnauzer Grooming: A Closer Look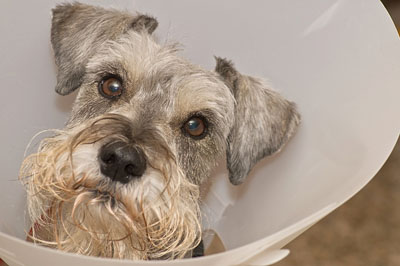 Miniature Schnauzers are absolutely gorgeous dogs with big bushy eyebrows and a thick beard. They may always look like they are frowning but they are amongst the sweetest natured dogs around.
The only problem is that Miniature Schnauzer can be incredibly complicated and really difficult if you do not know what you are doing. It is not a matter of just brushing them and bathing them once in a blue moon.
It takes time and a lot of practice.
For those Miniature Schnauzer owners or potential owners that have never groomed Miniature Schnauzers in any way before then now is the time to pay attention because some important tips can be found below:
All Hail The Professional Groomer!
Most Miniature Schnauzer owners actively look to a professional groomer for regular help when it comes to Miniature Schnauzer grooming. This is largely because the breed can be very difficult to groom. They do not moult that much if they are groomed properly, but you do have to know how to do it in the first place.
For example, aside from the obvious nail clipping and regular brushing, you will have to clip your dog from time to time to keep the coat healthy. Novice owners do not like clipping their dogs until they know how to do it so watching a professional undertake Miniature Schnauzer grooming will give you the right idea for future reference. However, if you do not gain confidence in it at all then leave it to the professional because your unease will be felt by your dog too and nobody will enjoy the experience then.
Dedicate A Few Hours To Grooming A Week Miniature Schnauzer grooming certainly takes time so you need to set aside enough time to do it properly. The wiry coat should be brushed every other day to make sure that it does not matt and stays in good condition, the beard has to be wiped with a damp cloth and combed every day to keep it clean and bacteria free, the hair around the bottom has to be kept short to make sure that it does not become unhygienic and the eyes have to be kept clean to prevent infection as a result of the eyebrows. This is all the minimum requirements so you can see how time consuming it could be.
Find Out About The Common Techniques There are many Miniature Schnauzer grooming techniques that you could ultimately use to make sure that your dog is happy, healthy, well groomed and cute. Obviously, you will need to find out the best ones before you begin to get into a routine. If you do get into a routine and change it then you may well find that it upsets your dog. As such, you might want to ask around now rather than later.
When you have figured out all you need to know about Miniature Schnauzer grooming and feel ready to put it into practice then you need to make sure that you feel at ease with the process. You need to make sure that you have the right equipment. You also need to make sure that you take your time and get it right.
After all, if you get it wrong then it could be a bad practice for the both of you, one that neither you nor your Miniature Schnauzer wants to revisit. As such, do your homework first. A tool that may help you comes highly recommended and is available right now.
The Miniature Schnauzer ebook and audio package will tell you absolutely everything you need to know about Miniature Schnauzers grooming all in the one place.